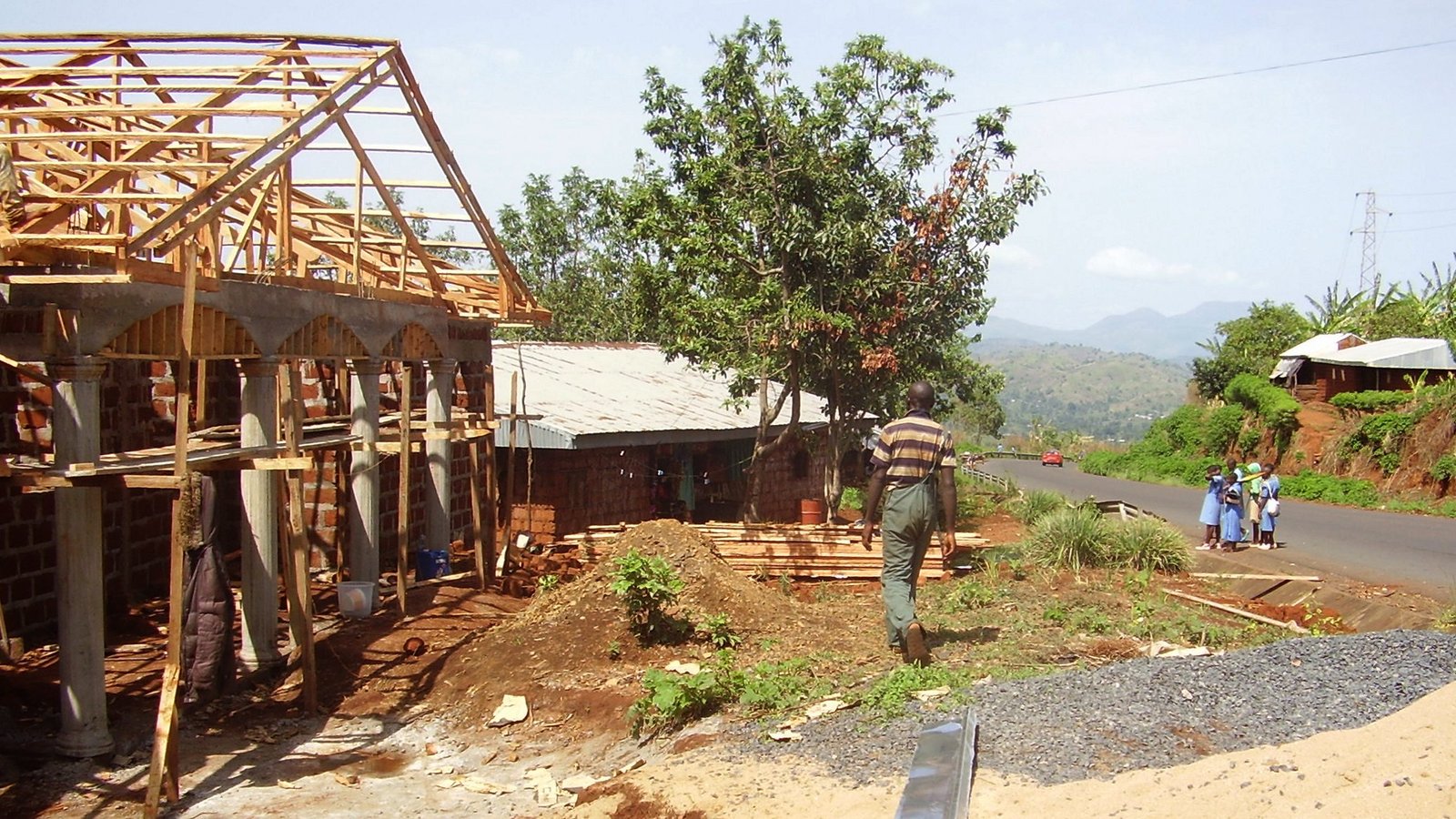 We have had an the amazing response to the fundraising appeal we launched on 14th November 2016 with over £4,630 now raised. Thanks to everyone who has supported us already, we have passed the initial target of £4,364 and new target of 5,201 has been reached. The extra funding will enable the following purchases for the centre:
£576 for work table, office furniture, chairs for treatment room, treatment beds and curtains for windows.
£161 for camera with facility for both stills and video.
£100 for smart phone

The treatment centre we are building in Cameroon can treat and transform the lives of 500 children a year. Dr Alfred Wingo and his team at GLORES can't wait to move in and start making good use of it. The roof is now completed, you can see how the main road is very close by, making it easy to access by bus, taxi or motorbike. Being this visible to the community is helping change attitudes around disability, bringing with it more acceptance.
You can help us offer a better future to these children by making a donation towards the £5,201 it will cost to complete the building and provide the items listed above. The original target of £4364 will pay for the water and electricity connection, ceiling boards, the toilets, sinks, doors and windows – in time for the official opening of the centre planned for February 2017.
The appeal ran from Monday 14th November to Monday December 19th 2016 (2.00 p.m. GMT).

The roof shown below was completed in September 2016.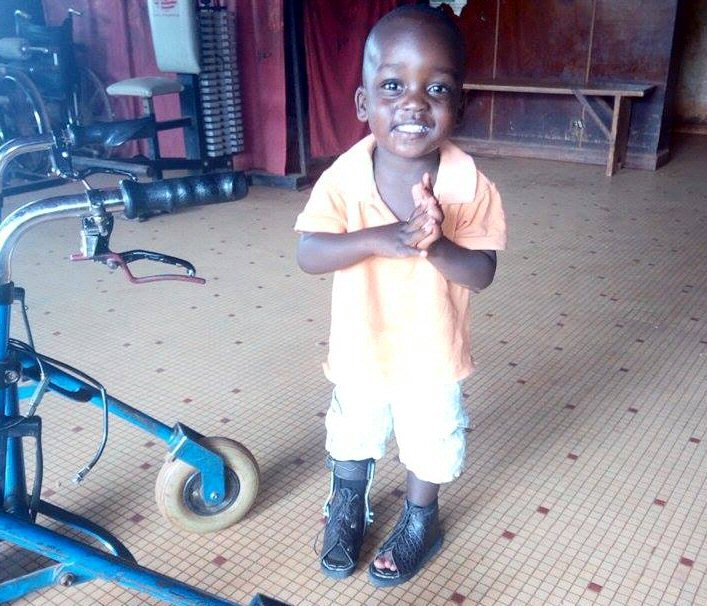 We have been funding the construction of a new centre for the treatment and rehabilitation of severely disabled children in the Western Region of Cameroon, Central Africa. The Centre will be run and managed by Global Rehabilitation Services [GLORES] , an indigenous non-government organisation. The roof was completed in May 2016 and the money raised so far will be enough to complete the building (toilets, water, ceiling sheets and electrical fittings). 
The total cost, including land purchase, is £29,770.
Click here to read all the details about the project
Read the testimonials of six children treated by GLORES