Farm and tree planting nursery, Muniguda, Orissa
Background
In 1984 Eliazar Rose, whose parents once suffered from leprosy , established a Research Trust  with some of his friends to help the the tribal people in the Rayagada District of Orissa suffering from leprosy, cholera, malaria TB and hepatitis.   Although this early work was focused on these diseases, it was soon recognised that addressing the needs of the people required a more holistic approach that would increase incomes whilst at the same time preserving the natural environment on which the tribal people depended.
In 1985 an organisation named the New Hope Rural Leprosy Trust was established to develop this approach. The FIOH Fund has supported some of the smaller projects of New Hope since 1995. FIOH UK has also supported projects before the affiliated charity (FIOH Fund)  was established.
Farm and tree planting nursery

An 11 hectare plot of land was purchased by New Hope with a grant of £2,500 from the FIOH Fund in 1990.  Part of the land was used to establish a nursery for 60,000 tree seedlings.  These were later supplied to tribal people living in the surrounding hills where demand for fuelwood had been causing deforestation and erosion.
Bricks were also produced here from the local clay and fired using waste rice husks.   Some of the bricks were used to construct on-site facilities for vocational training for both leprosy and polio patients.
If you would like to support the work of the FIOH Fund please make a DONATION: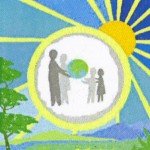 Follow us on Facebook:
www.facebook.com/fiohfund
Follow us on Twitter:
twitter.com/fiohnet
Please share our links with your friends to help us reach a wider audience.