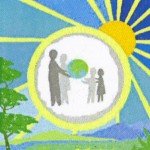 FIOHNET is a network of Future in our Hands groups, non-government organisations and individuals from around the world who all share a similar approach to solving development and world problems.
Our goal is to help some of the poorest and most marginalised people in the world, empowering them and their local communities to find sustainable ways to overcome poverty, raise ecological awareness and create social change. 
The FIOH Fund – a UK charity based on these principles – is currently focusing its support through three main partners: 
Global Rehabilitation Services

Hearts

Strategic Humanitarian Services 

Since 2004 the FIOH Fund has been supporting the work of GLORES treating severely disabled children and in 2016, helped build a new treatment and rehabilitation centre near
Bafoussam in the Western Region of Cameroon

In 2017, GLORES moved from its rented building into the new centre to continue treating children with disabilities. 

Project updates can be read here:

GLORES update –  September 2021
GLORES Update – September 2019

To see the difference this project is making, please read the testimonies of six children who have all been successfully treated.

HEARTS FOUNDATION (formerly HEARTS) began in January 2000 as a response to the vulnerability and neglect of street children found begging and living rough on the platforms of Guntur station, Andhra Pradesh. Our focus was on early intervention, re-uniting with
families where possible and providing opportunities through Education, Health Care and Vocational Trainings. HEARTS has also assisted poor communities affected by natural disasters.

The FIOH Fund has supported the HEARTS Foundation since its formation.

Strategic Humanitarian Services (SHUMAS), in common with FIOH principles, tries to help the poorest, most marginalised sections of the community by providing education, vocational training and the capital to enable them to improve their standard of living and quality of life.

Based in Bamenda in the NW Region of Cameroon and formed as a government recognised association in 1997, SHUMAS projects have in recent years been disrupted by civil conflict with a particularly adverse
impact on women and children fleeing to Douala, a city on the south coast.

With support from the FIOH Fund, SHUMAS has been providing bedding, accommodation and vocational training for the affected families.
Long term support would be greatly appreciated.
Nearly all the support the FIOH Fund is able to provide to our partner organisations deliver comes from the generous help and donations we get from our supporters. We are especially thankful to all of you, including some who have been helping us from the start over 20 years ago. Without your support, none of the stories and positive changes we've helped make happen would be possible. 
If you are UK-based and would like to provide long-term support, you can do this by downloading the Donation Form and returning to FIOH Fund, 48 Churchward Avenue, Swindon, SN2 1NH
Download the FIOH Fund Donation Form here.
You can also send a cheque made out to Future in Our Hands E & D Fund to the same address.
Gift Aid is claimed on donations from UK taxpayers.
The work of GLORES observed by FIOH Fund trustee and founder Mike Thomas, 2009