School building and education in Yonibana, Tonkolili District
Background and problem analysis
Before the advent of the 11 years long civil conflict in Sierra Leone, education was regarded as one of the corner stones of socio-economic development of the country.   During this era, the country used to be called the 'antens of West Africa' where people along the West African coast came to acquire quality education.
But this situation changed during and after the war when the country experienced massive destruction of the social and educational structures which in turn made its citizens vulnerable and jeopardised the future of children thereby denying their protection right which is education.   This has also been compounded by the outbreak of the Ebola Virus disease which denied effective schooling for children during 2014 and most of 2015.
The Rosari Benthee, Fouthernefor, Mayolah, Mayebo and Magbanapoli communities are found in these remote parts of Kunke chiefdom in the Tonkolili District where children trek over four miles to access educational facilities in chiefdom headquarter town (Masingbe) and the neighbouring chiefdoms.
During the rains children reached the schools with their uniform and books soaked and most times returned home without learning.
In addition, most children had to go across streams from their different villages and during the peak of the rainy seasons most streams became over-flooded stopping the children from reaching the school.
Through community initiative and support, in 2008 a three classroom building was constructed with mud and roofed with thatch but leaked profusely during heavy rains. This coupled with poor sanitary conditions (no water well and toilets facilities) made these children prone to health hazards.
This school, with a population of 110 pupils, was supported by community voluntary teachers with limited sitting accommodation, teaching and learning materials hence making learning difficult for these children in classes 1, 2 & 3.
However, this classroom building could not accommodate the increased population of children.   With the growth of the school to classes 4,5 & 6, there was a need to provide basic educational facilities for these disadvantaged children as the facilities used were not educationally productive.
It is against this backdrop the Rosarr Primary Education project was designed to provide a conducive learning environment for 200 children drawn from five village communities in the Kunike Chiefdom in the Tonkolili District.
Objectives
To construct a 3-classroom building with a staff room and store

To construct a hand pump water well in the school compound

To construct a 4-apartment VIP toilet

To furnish building with desks, benches, chairs, chalk, exercise books, pens, pencils and rulers.
This project is one of several school building projects partly funded by the FIOH Fund.  During 2014/15 the FIOH Fund provided grants of £5,040 for a school building programme in the district with the generous support of Georg Hansen from Norway.
If you would like to support the work of the FIOH Fund please make a DONATION: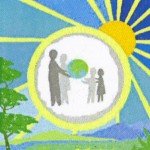 Follow us on Facebook:
www.facebook.com/fiohfund
Follow us on Twitter:
twitter.com/fiohnet
Please share our links with your friends to help us reach a wider audience.