Cyclone relief in Orissa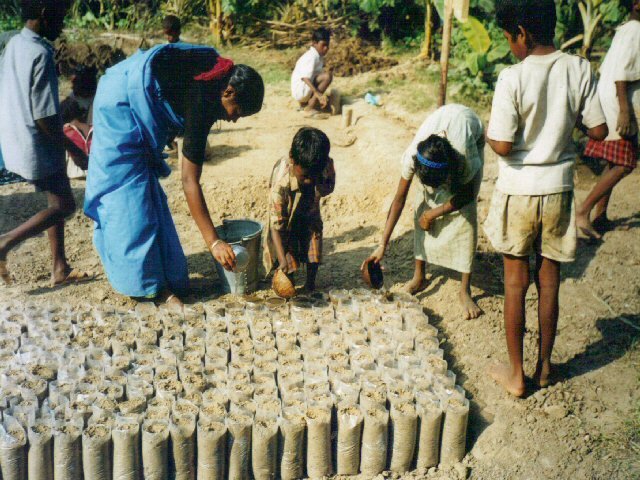 Cyclone relief project – the green eye club
This project was started after the severe cyclone that hit the coast of Orissa in 1999 to involve children in (i) growing tree seedlings and green vegetables to reduce vitamin A deficiency (the main cause of night blindness) and (ii) the identification of old people with eye cataracts.
A red mark on the side of the school in the coastal village of Kiada, Ersama Block, indicates the level at which the water settled on the 29th Oct 1999 after a 9m tidal wave generated by a severe cyclone caused devastation along the Orissa coastline.
Women, most of them widows as a result of the tidal wave, were provided with vegetable seeds to establish their own kitchen gardens.
Children started planting tree seedlings in March 2,000 and helped with a simple procedure to identify old people with cataracts.
If you would like to support the work of the FIOH Fund please make  a DONATION: